These are my 5 top Face and Body products I am using this winter! Two of which will always be my favourites!!
5th Top Product
KMS Silker Therapy Plus
This is great to smooth down split ends and make hair silky and manageable the way your hair feels after going to a salon! I love it!!
You can get this online pretty much everywhere. It is a Californian brand but you can get it in the UK as well.
You can
get it on amazon
for around 12 GBP.
4th Top Product
Lanza Colourcare Trauma Treatment
This is great product for those who colour their hair. It's a fab leave-in conditioner for normal to thick hair and really helps the colour last and helps protect the hair after running it through the hair-dye mill!
I have found this all over the internet again. Check around because you can get it for different prices at different places. Starting from around £13 but this is sold in America as well so obviously prices will vary depending on country!
Its currently
on amazon
for around 18 GBP.
3rd Top Product
This is yum yum yum! I love Clarins and always have! There is something fresh and girly about using Clarins. Not to mention my love for their fresh scented perfumes!
It helps with dry skin to combat wrinkles and keeps your skin feeling fresh and radiant all day. It doesn't leave an oily residue either! It soaks in perfectly!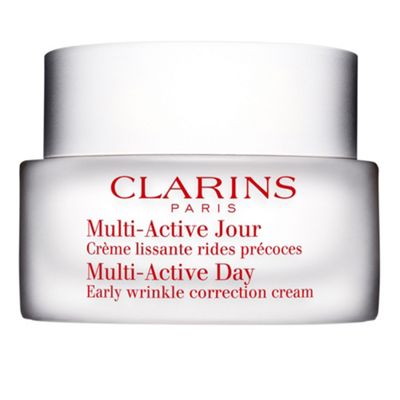 You can get Clarins at any department store and they are also sold in some drugstores ie Boots in the UK. I know for a fact that Debenhams is having a sale on this lovely stuff. Now it's a bit more expensive than the other products I am discussing, starting prices around £31, but I guarantee it's worth it!
2nd Top Product
What can I say? This is a little bit of heaven in a bottle. It's two main ingredients being Rose Water and Lavender Water. What else would you want on your face?? Rose water is great for combating wrinkles and aging skin as well as soothing and Lavender water is great for soothing skin, working as a skin balancer. This is a great for combination or dry skin.
This doesn't contain alcohol, which is what you want in a toner! You don't want to dry your skin out even further or irritate it!
It's about $18 in the US for a large bottle and £6.35 in the UK for a large bottle! I say go for the big bottle. It will last you a while and you will definitely use it!
MY 1 TOP PRODUCT!!!
This has been one of my favourite products for the last 6 years. I have used other things since discovering it and I am always disappointed! You really cannot top this product in my eyes! It's like a little diamond in the cosmetic world. It's a great price and it lasts ages!
This products helps soothe skin, clear up skin, take off make-up, cleanse the face of pollution and impurities in the air. I actually think it comes OVER Elizabeth Arden's 8 Hour Cream! Seriously! Firstly it's a fraction of the price and completely natural!
You can also use it on dry skin, elbows, chapped lips, chapped nipples (for those joggers out there), split ends, barrier when dying hair (apply around the hairline to keep dye from getting on your face), cuticles, stage make-up, waterproof make-up, the list goes on and on!
Main Ingredients are: Rose, beeswax and honey.
This is really an all rounder of a cleanser!
This is how it works for cleansing...
1. Take a smaller than a peasize amount
2. Dab onto forehead, cheeks, chin and eyelids (it's gentle enough for eyes and doesn't sting at all)
3. Massage into the face and gently rub into the eyelashes and eyelids
4. Take a warm, wet cotton wool (cotton ball) and take it off OR use Eau Roma Water on a cotton wool and take off all the cleanser until the cotton wools end up completely clean.
I don't need to explain how to apply it to nipples, lips, chapped elbows etc :)
*this isn't recommended for chapped nipples due to breastfeeding as it contains honey and peanut oil.
Stay tuned and I will be doing a Top 5 Make-up Products for this winter!